About
Everyone has a family. And every family has a story. "This Is Us" chronicles the Pearson family across the decades: from Jack (Milo Ventimiglia) and Rebecca (Mandy Moore) as young parents in the 1980s to their 37-year-old kids Kevin (Justin Hartley), Kate (Chrissy Metz) and Randall (Sterling K. Brown) searching for love and fulfillment in the present day. This grounded, life-affirming dramedy reveals how the tiniest events in our lives impact who we become, and how the connections we share with each other can transcend time, distance and even death.
Storyline
The story of a family whose three same-aged siblings struggle in unique ways throughout their lives is chronicled in this dramedy.
Cast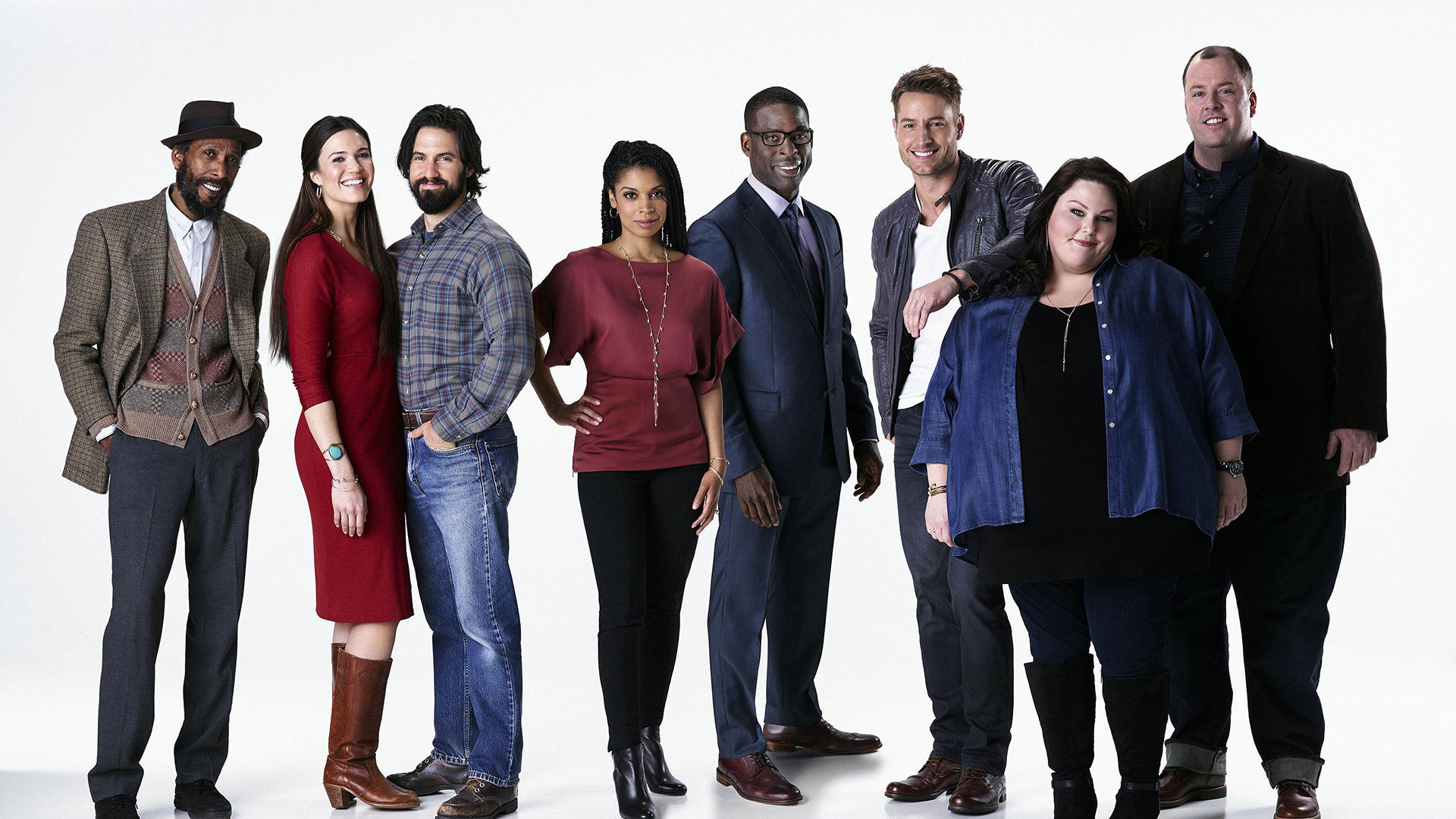 Ratings

IMDB 8.8/10

Audience Score 89%

Critics Consensus: Featuring full-tilt heartstring-tugging family drama.
Personal view
After winning several awards and being nominated for a lot more I had to check out what this show is about. Without gathering extra information I watched the first few episodes. You could tell the network is in this for a longer period, they take the time to introduce you to the characters and that's a good thing.
There is one thing about this series that could have been better or is a flaw when you begin with this series without extra back story. It might not be clear for everyone that you are watching the same people in different times. You might get the idea that you are looking at the lives of 8 or 9 people who will somehow cross paths with each other before it becomes clear that you are going forward and back between the 80's, the present and time between those two.
Halfway through the first season I was questioning why people found this much a good show, it had hit a little bump there for me, but the final few episodes of the first season made it all good again. I get why people are getting deeply touched by this show.
Trailer
Website
Release information
September 2016
Runtime
Season 1 contains 18 episodes and was completed spring 2017. An episode will take about 44 minutes of your time.
Season two has started a few weeks ago. It's a bit unclear if this one will also have 18 episodes or 24. Season 3 is already confirmed.
Network
NBC
Status
Returning Series