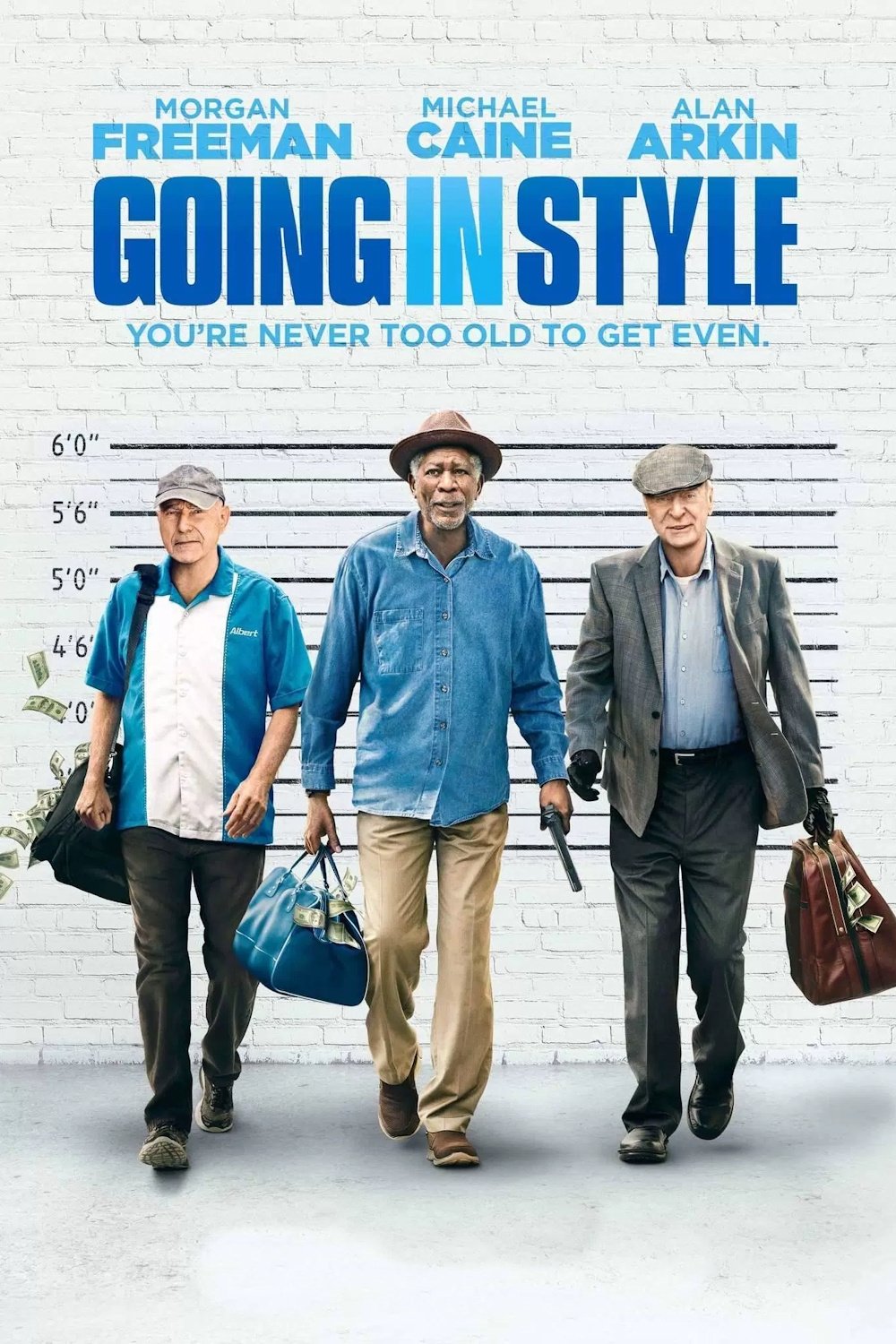 IO-pinion
When is it safe to do a remake? 10 years? No, not for me. 20 years? Perhaps. This movie is a remake of the 1979 movie. I never seen the original but the story-line is straightforward. As you can see in the poster it's about 3 old guys with a gun and a lot of money.
In the beginning of the film you meet the 3 old guys, one witness a bank robbing. The bank is foreclosing the house of him, later they learn that their pension fund gets frozen from their old employer and the same bank is dealing with creditors of that company. So they decide to rob the bank for the money that they should have gotten for their pension.
This is a nice light movie to watch. No one gets hurt in this movie and you will like all 3 main characters. Love the last part of the movie when their reveal how they created alibi's for them and their plan worked out. I didn't know Zach Braff (Dr. Dorian from Scrubs) also is a movie director. Michael Caine sets the best performance on the set and is really great in this movie.