If you would ask anyone at the cinema if they would prefer a new original movie or a sequel/copy of a film I'm sure the larger amount would prefer a new original idea. The past two or three years remakes became much more frequent than before. Here are some remakes in 2017.
Jumanji
First movie to mention and it already might not fit the remake or reboot genre. This years movie may tell the same story as the 1995 one but I don't know if they will make a reference to the previous one. Remember in the first movie they meet the previous person who was trapped in Jumani for a moment. But it doesn't look like they are puling some of the old cast into the movie.
What a contrast between styles. Just compare the characters image.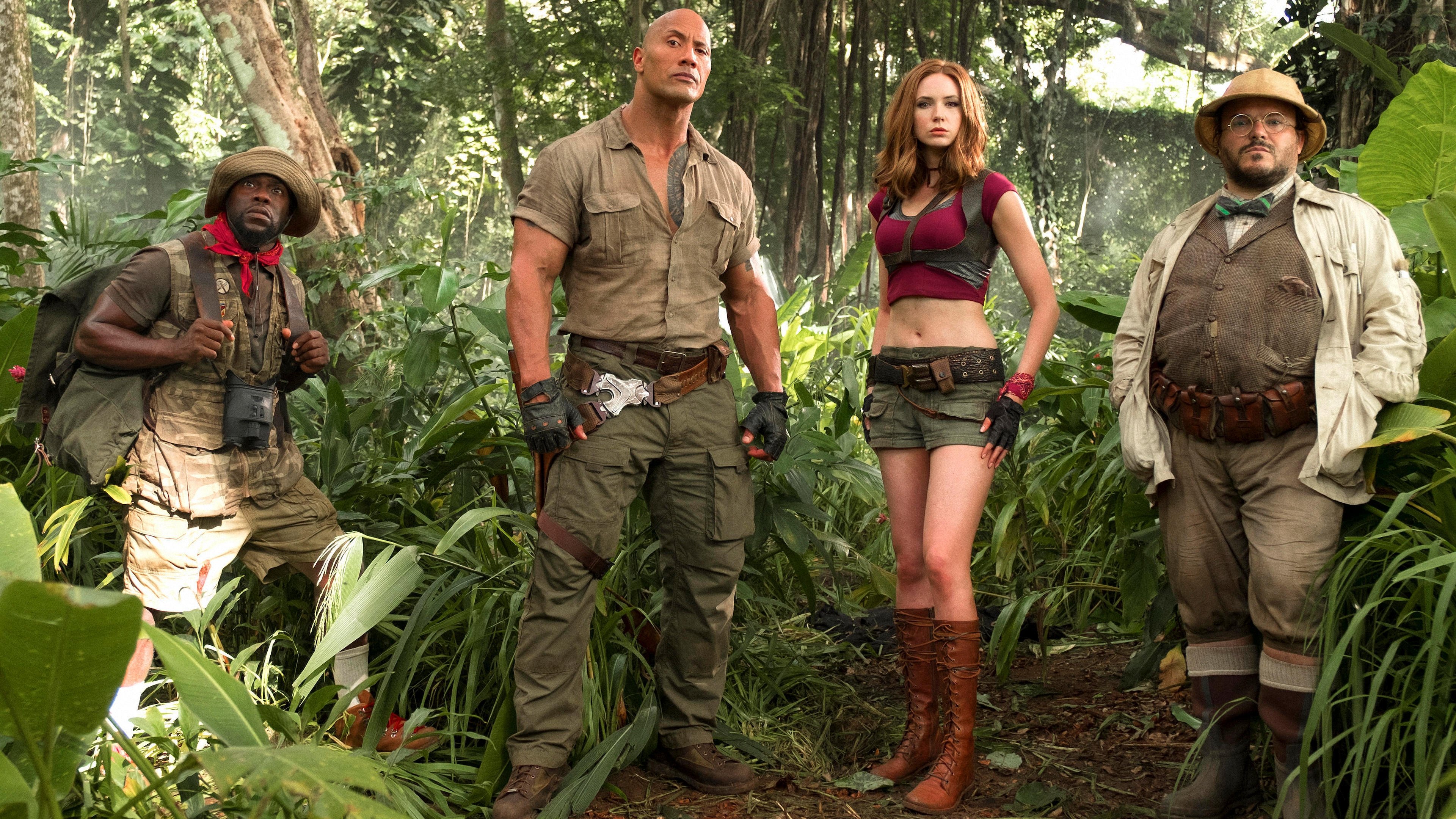 ---
The Mummy
Lets be honest, from a B+ cast to full A cast in 18 years. Brendan Fraser and company did a fine job in 1999 but if you look up their profile pages you will see in every main story line character that they are best known for this movie. I feel like the movie became more popular after they pushed 2 more movies out the franchise and it could be seen on tv. One thing is for sure, a bigger and more expensive cast surely doesn't give a better movie according to the initial ratings from the new movie.
---
Murder on the Orient Express
This original goes back a long time, 1975 to be exact. I haven't seen the movie to be honest. The movie's run-time is over 2 hours, that was quite extreme in those days. As far as I've read into the original story one murder took place and is being solved. In the remake the same thin happens but they need to solve it before another murder is being committed. It's not unimaginable that the pace will be a lot quicker then the predecessors but no one would expect otherwise.
---
Going in Style
Another oldie here. The original from 1979 is running in cinema's now. The movie is about three old guys robbing a bank. The first reception of the remake is okay.
---
CHiPs
A little different from the previous movies, this time a TV series turns into a movie after 40 years. I'm sure most of you have seen something from CHiPs. The TV series was running from 1977 till 1983 but Erik Estrada did a lot of small appearances with his police uniform and smile so the more youthful audience might have seen references without even knowing what they were referring to. The metascore rating of this movie is killing… 28% It will not be the blockbuster of the year.
---
Flatliners
Five medical students, obsessed by what lies beyond the confines of life, embark on a daring experiment: by stopping their hearts for short periods, each triggers a near-death experience – giving them a firsthand account of the afterlife.
Interesting story but I have no idea what to expect. In the 1990 original they had one less main character.
---
Dirty Dancing
Ahh they did it. To be honest it took them a long time. After High School musical and other crap became hot I would have guessed they would be lifting on the hype of musical films but they are kind of late. Can you guess what happens when a cult hit is touched and people are not blown away? You can guess the rating of this one.
---
It
Now a different kind of movie: Steven King's It. The 1990's 2 part miniseries is coming to the big screen later this year. Should be scary as h*** if done right. I'm sure this movie helped some people into a coulrophobia.